Unforgettable Change: 1960s: Chicano Movement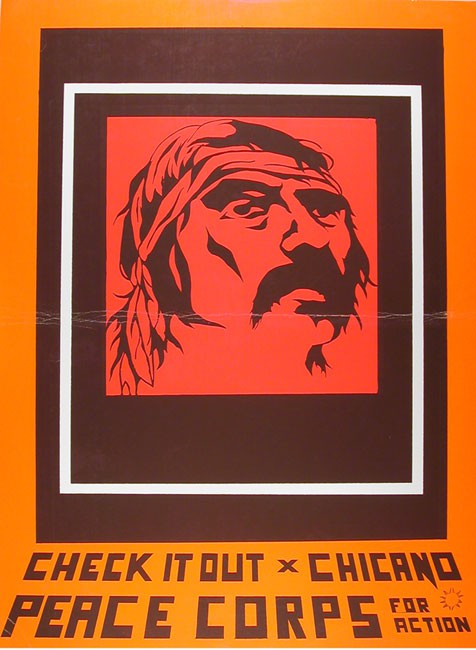 In July 1971, the Nixon Administration folded the Peace Corps and several other federal volunteer programs into a new federal volunteer agency called Action. The new program served the needs of low-income communities in the U.S. and abroad.
This image of a 1972 recruitment poster issued by the San Francisco Action office clearly targets Chicanos by illustrating a man whose features embody "la raza" (the race). In this era, Chicano youth made up a disproportionate number of Vietnam War casualties-they represented 20 percent of America's dead, yet only 6 percent of the total population. Perhaps as a result of the Chicano Moratorium/March Against the Vietnam War in Los Angeles in 1970, Action tried to offer Chicanos a nonviolent alternative to the draft.
Internet Links