Progressive Era: 1890–1920s: Immigration Period of Restrictions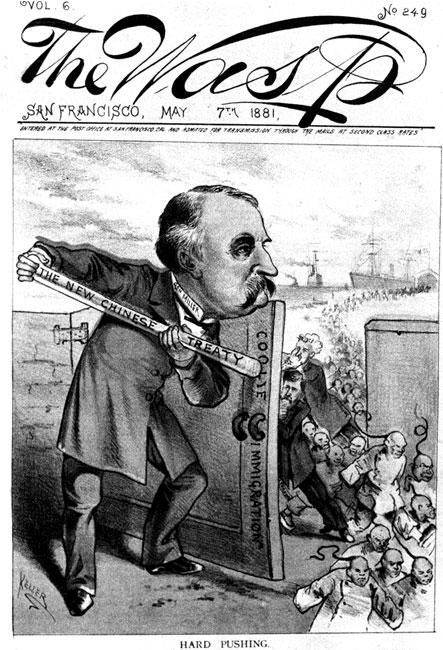 Thousands of Chinese had immigrated to California for the Gold Rush, and later for the building of the railroad. California had never been that friendly to non-white immigrants; being the largest ethnic minority in the state at approximately 10 percent, the substantial Chinese presence could only lead to conflict. This took the form of the Anti-Chinese Movement centered in San Francisco, site of the largest Chinese population in the United States.
The Wasp newspaper was one of the champions of the Anti-Chinese movement. The movement had many aspects, but the main one was the ending of all Chinese immigration to the United States, which, the movement argued, argued, not only threatened jobs for whites but also the purity of White Anglo Saxon Protestant (WASP) California and America. In the end, the movement was successful with the passing of the 1882 Chinese Exclusion Act, which effectively ended most Chinese immigration to the United States.