Unforgettable Change: 1960s: Chicano Movement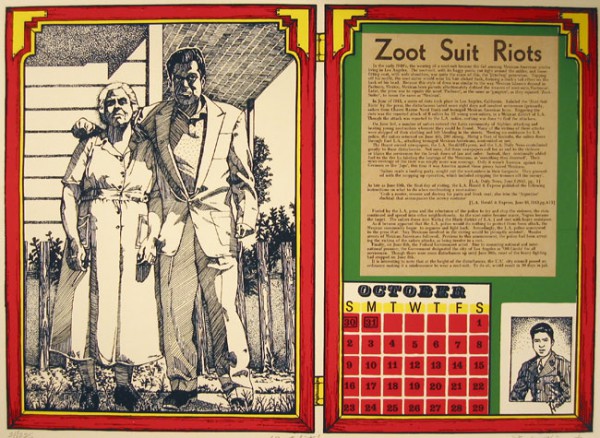 Galeria de la Raza, an artists' collective incorporating studios, workshops, exhibition space, and printing facilities, was created in San Francisco's Mission District in 1970. Influenced in equal parts by the legacy of the Civil Rights and Black Power movements, the growing power of Cesar Chavez's farmworkers movement, and the Chicano Moratorium protest against the Vietnam War, the Galeria de la Raza sought to create artwork that represented the Chicano viewpoint of California history.
This image, one of thirteen created for a 1977 calendar and also exhibited in the Galeria's Mission District storefront, profiles a survivor of a brutal racial conflict, known as the "Zoot Suit Riots," that took place in Los Angeles in 1943.