Unforgettable Change: 1960s: Chicano Movement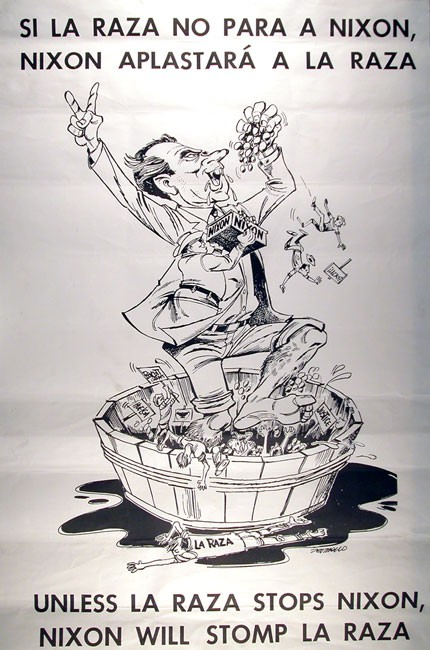 This early 1970s political poster depicts President Richard Nixon eating grapes as he stamps on Mexican-American farmworkers. According to Richard Griswold del Castillo and Richard A. Garcia Norman's biography Cesar Chavez: A Triumph of Spirit (University of Oklahoma Press, 1995), President Nixon supported grape growers and tried to break the United Farm Workers' 1969 grape boycott.
To fight the UFW, he ordered the Defense Department to purchase more table grapes, resulting in a six-fold increase in the military's grape consumption. The public, however, supported the grape boycott, pressuring growers who eventually signed contracts with the UFW in 1970. In 1975, the California legislature passed the Agricultural Labor Relations Act, protecting collective bargaining for farmworkers.