Progressive Era: 1890–1920s: Immigration Period of Restrictions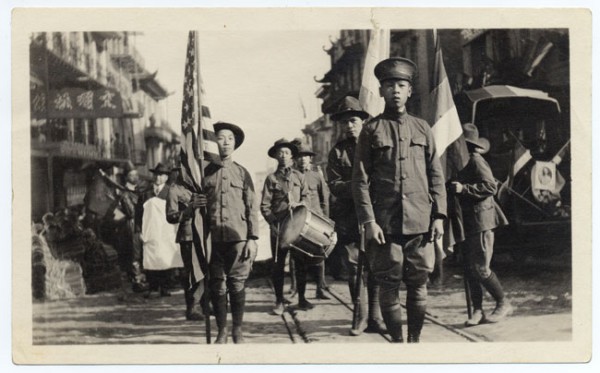 By 1925, the Bay Area's Chinatowns were seeing the first large wave of American-born Chinese. The 1906 San Francisco earthquake and the destruction of the government's immigration records had allowed thousands of men, and more importantly women, from China to immigrate to the United States and form families. From 1910 to 1925, the number of Chinese arriving in San Francisco increased from 219 to 1,893, with one in four being a woman. Chinese who were born in America increased from 11 percent of the Chinese population in 1900 to 41 percent in 1930, when the total Chinese population in the U.S. numbered 74,954, most of whom lived in California and the western United States.
This second generation lived in a dual world. At home they spoke, ate, and lived Chinese, but at school they learned English and were immersed in American culture. Like other immigrants, this duality marked the process of assimilation. Chinese kids played baseball, said the pledge of allegiance, and joined clubs like the Boy Scouts as they began the process of becoming Chinese Americans.