Progressive Era: 1890–1920s: Immigration Period of Restrictions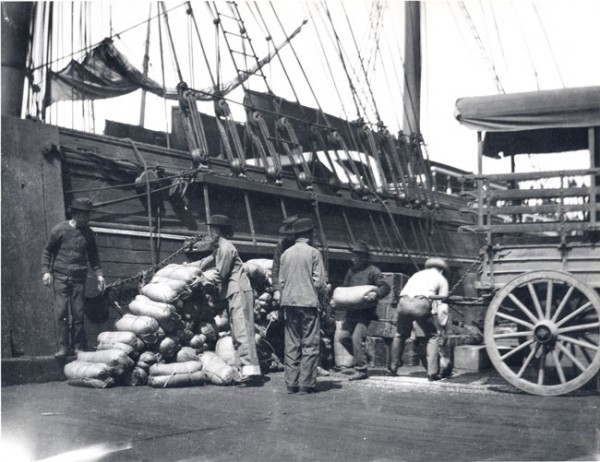 By 1906, most Chinese in San Francisco were concentrated in Chinatown, the largest in America with over 10,000 residents. Although crowded and segregated, Chinatown provided refuge from violence and racism rampant throughout the western United States and the Bay Area. Chinese were severely limited in their job opportunities, however. Opportunities in mining and the railroads had disappeared, and anti-Chinese feelings had closed off jobs in light manufacturing to them. New immigration from Japan and Mexico also led to the phasing out of Chinese labor in California's agriculture.
Chinese tried to adapt to the changing situation by opening laundries and restaurants that were frequented by whites, but most were forced to work in the Chinese ethnic economy. Still, workers needed to find other forms of employment. One such option was the fishing business, which Chinese had pioneered along the Pacific Coast. Pictured here are Chinese loading supplies on a boat headed for the salmon fisheries in Alaska.