Progressive Era: 1890–1920s: Immigration Period of Restrictions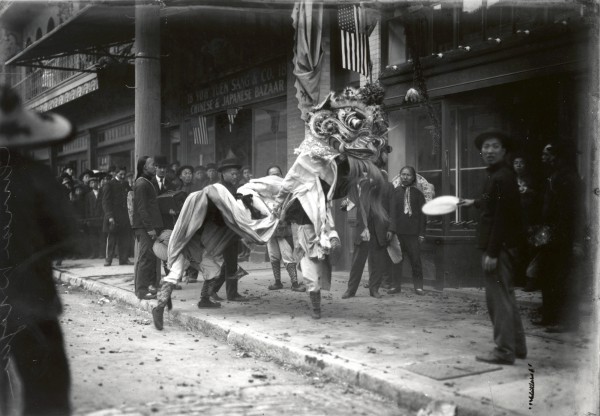 The 1882 Chinese Exclusion Act cut off Chinese immigration, but the 1906 San Francisco earthquake destroyed the immigration records that had kept track of the majority of the Chinese immigrants to the U.S. With these records gone, Chinese could claim that they had been born in the U.S. and were thus citizens, something denied them by racist laws. Chinese could also bring family, friends, and those willing to pay a price from China as their "children" since by law they were also citizens. The process became known as "Paper Sons."
Oakland's Chinatown tripled in size from an influx of Chinese fleeing the San Francisco earthquake, and as more Chinese gained citizenship and brought over families, Oakland experienced a second wave of immigration due to the quake. By 1910 the Chinese American population was just beginning to have a revival. Chinese businesses began to grow and lion dances like the one pictured became more common to celebrate Chinese New Year's and the rebirth of the city's Chinese population.