1990s to Present: Economic Conditions Fuel Growing Immigration Crisis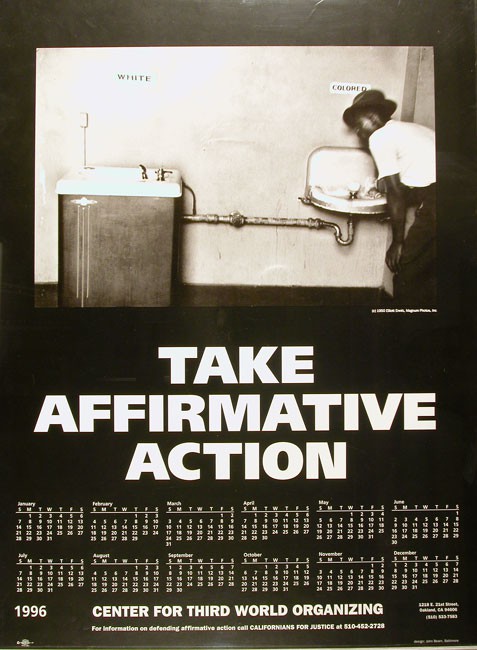 This political poster refers to a controversial decision made in July 1995 by the University of California Regents, who voted to remove consideration of race, ethnicity, religion, gender, color, or national origin from admissions, contracting, and hiring decisions on all UC campuses. Although the 13-member board of regents is theoretically shielded from undue political influence, news reporters noted the political pressure that Governor Wilson exerted over the appointed regents.
In the month following the decision, Wilson filed lawsuits against state agencies and commissions, individuals, and civil rights groups in an effort to end affirmative-action programs in California. This agenda culminated in the successful passage of Proposition 209 in 1996.