Early California: pre-1769–1840s: Native California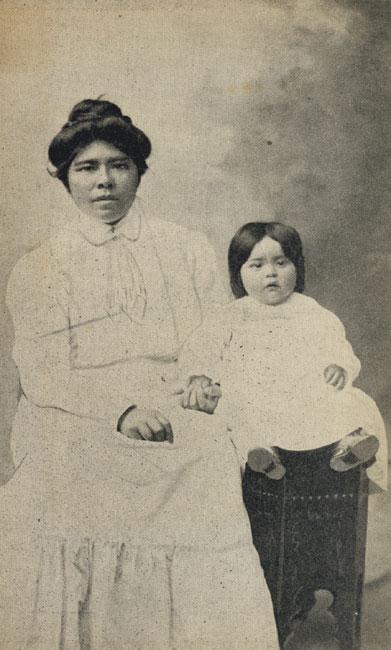 "Daisy and Lena about six months after the missionaries came. Under love, and the power of the Gospel she had become a Christian, and had gone through the first reader."
California's 1850 Act, which enabled landowners to act as the "protectors" of Native American children, provided their parents and friends agreed, resulted in the murder of Native American parents and the indenture of their children. Some California Indians sought refuge in the mission system, which the United States took over from the Mexican government. Christian missionaries were charged with converting Native Americans to Christianity. In exchange for disavowing their tribal roots, California Indians were promised land ownership if they maintained a homestead for 25 years, educated their children in Indian schools, and satisfied the moral requirements of the missionaries.