Gold Rush: 1848–1860: "The World Rushed In"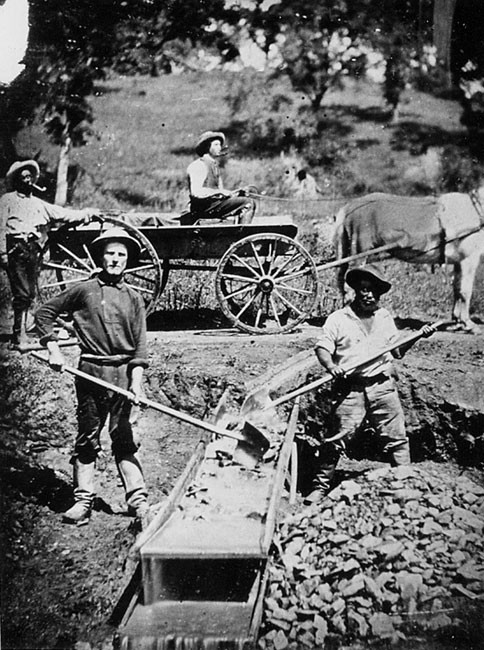 The lure of the Gold Rush attracted African Americans to California. Some came to seek their fortune; others were brought as cheap labor by whites. Although slavery was never legal in American California, many blacks were brought to work in slavelike conditions. California, like the rest of the country at the time, had various forms of racial discrimination, both official and unofficial. Legally, blacks were prevented from testifying in court, which made fighting for mining claims extremely difficult. All blacks were aware of the Fugitive Slave Act of 1852, and both runaway slaves and free blacks were constantly on the lookout for "slave catchers."
In many places, African American miners were forced off their claims by white miners. Despite these difficult conditions, some African Americans were successful in the gold fields, while others flourished in the new California cities such as San Francisco. African American San Franciscans did well in a variety of fields, including real estate. For example, in 1874, the San Francisco Elevator noted that the rate of pauperism among whites was twice as frequent as among blacks.
In this image, two men-one in the foreground and one in the background-are African American.