Jug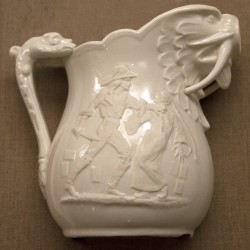 What historical event is this object related to? Is this:
A piece depicting the events of the Zoot Suit Riots
A piece commemorating farm workers strike s
A piece related to the Chinese Exclusion Act
Take a close look at the images below. Which image does this object relate to?
Hint: Look at the people depicted on the jug. Do they look like they are from the 19th or 20th Century?
Pick your answer from the choices below. Click an image to see a larger version.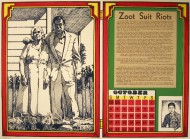 Choose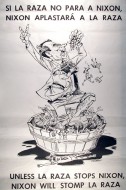 Incorrect.
About this picture
.
Choose