Unforgettable Change: 1960s: The Vietnam War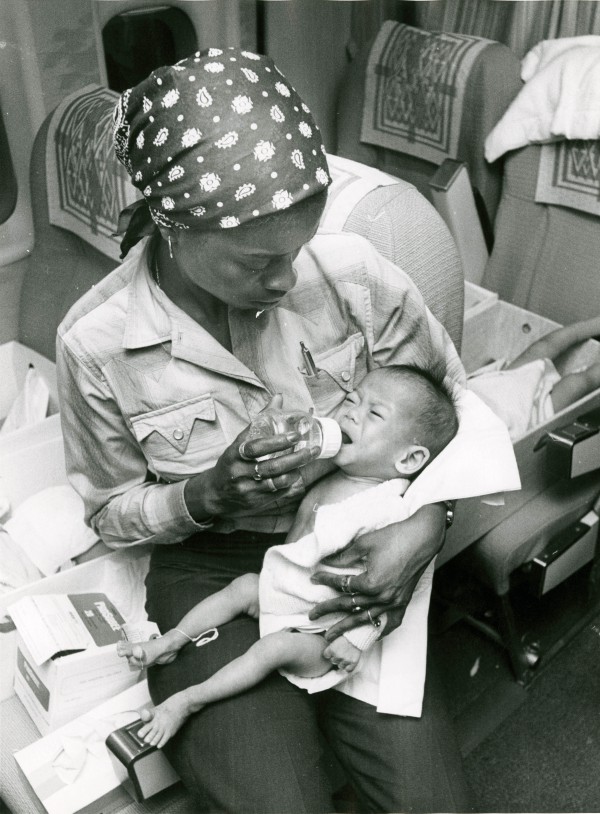 The President of World Airways, Ed Daly, began an airlift of 329 orphaned Vietnamese and Cambodian children in April 1975. His vice president, David M. Mendelsohn, responded at a press conference, "The conditions are deplorable. Daly is distraught. Hundreds of thousands could die for lack of food … if immediate aid is not forthcoming."
By 1975, two years after the war had ended, Vietnam was in bad shape. According to Marilyn Young, "in the South, 9,000 out of 15,000 hamlets, 25 million acres of farmland, 12 million acres of forest were destroyed … there were an estimated 200,000 prostitutes, 879,000 orphans, 181,000 disabled people, and one million widows."
The response of the United States to expected aid (secretly committed by President Nixon in 1973) was to freeze $150 million of Vietnamese assets, veto Vietnam's membership in the United Nations, and to continue the embargo governing trade relations that had begun against North Vietnam during the war.