World War II Homefront Era: 1940s: Latin & Black Entertainers Advance On/Off Stage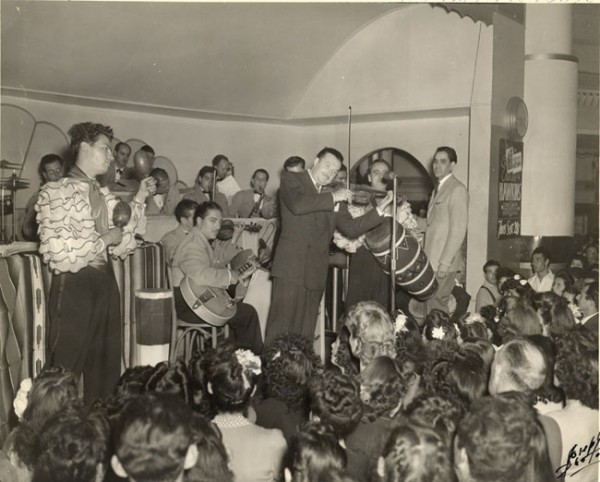 In this photo, Xavier Cugat and his orchestra perform at Oakland's Sweets Ballroom in 1944. Sweets, called "The East Bay Home of the Big Bands," was the venue of choice for the thousands of people who enjoyed an evening of dancing to swing music and Latin jazz. Dizzy Gillespie, Frank Sinatra, Tito Puente and Willie Bobo all performed at Sweets.
In the 1930s, the music of Mexico, Cuba, and Puerto Rico (the precursor of today's Afro-Cuban and salsa music) were popular in New York and soon spread to the rest of the country. Xavier Cugat was considered one of the greatest popularizers of Latin jazz for American audiences. He opened the door for a generation of Mambo Kings including Perez Prado, Tito Puente, Machito, Willy Bobo, and Cal Tjader.