Homogenization, Protests & Outright Rebellion: 1950s: Civil Rights on the Battlefield and in the Courts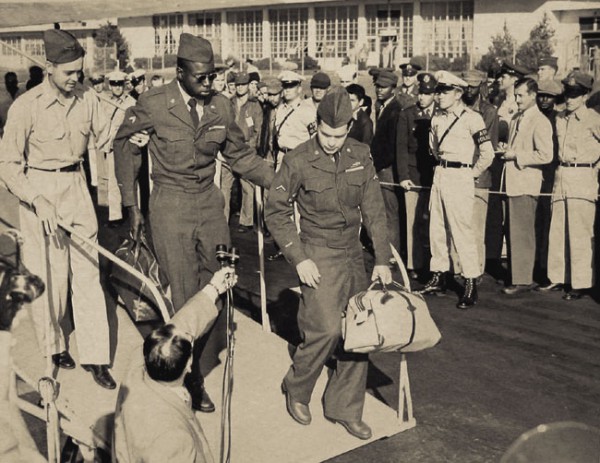 The Korean War has been called a Police Action, the Forgotten War, Harry Truman's War, or the moment when the Cold War turned Hot. It began on June 25, 1950, when North Korea invaded South Korean. It ended in a stalemate rather than a victory for either side.
In this photograph, taken on May 2, 1953, two returning U.S. soldiers-one black and one white-are being helped down the ramp by a medic at the Travis Air Force base in Solano County. Their unity reveals the bonds created after President Truman ordered the army to integrate its ranks.