The Reagan Years: 1980s: AIDS Strikes Gay Rights Movement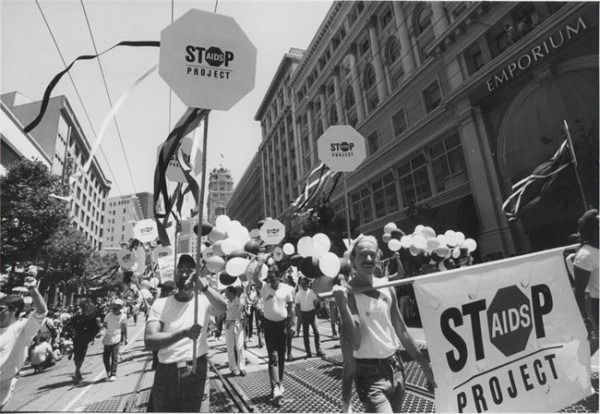 The Stop AIDS Project was originally founded in 1984 to reduce HIV transmission during the AIDS epidemic. In 1984, following a rancorous debate between community members and government officials, Mayor Dianne Feinstein and Public Health Commissioner Dr. Mervyn Silverman shut down San Francisco's public bathhouses to stop unsafe sexual practices.
But one man, Larry Bye, was inspired by the impact focus groups could have in shaping public opinion. As a result, he founded the Stop AIDS Project to educate the public about safe sex practices and distribute tools (such as condoms, brochures, posters, and educational videos) to ensure its adoption.
Books
And the Band Played On, by Randy Shiltz
We Must Love One Another or Die: The Life and Legacies of Larry Kramer, edited by Lawrence D. Mass
Gay By the Bay: A History of Queer Culture in the San Francisco Bay Area by Susan Stryker and Jim Van Buskirk
Internet Links