World War II Homefront Era: 1940s: Internment of 120,000 Persons of Japanese Ancestry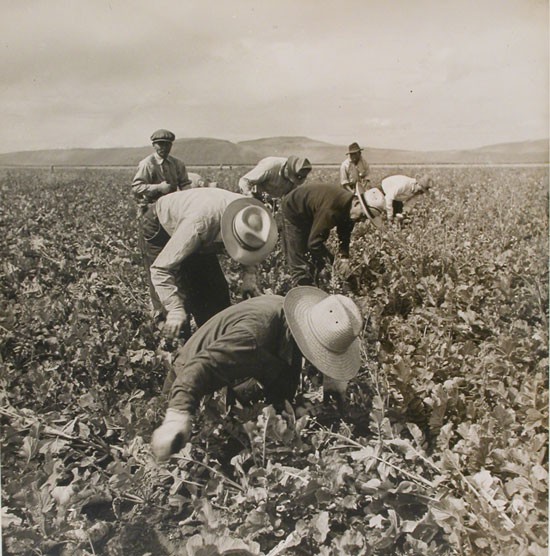 Located in northern California, Tule Lake Internment Camp, one of ten concentration camps authorized by President Roosevelt's signing of Executive Order 9066, became a "Segregation Center," where internees from other camps who refused to declare undivided loyalty to the United States were sent.
At its peak, Tule Lake held 18,789 internees. Like other camps, Tule Lake operated Government-owned or Government-leased farmlands where evacuees, like those pictured here, worked as laborers to produce vegetables needed in the mess halls.