Gold Rush: 1848–1860: Mining Techniques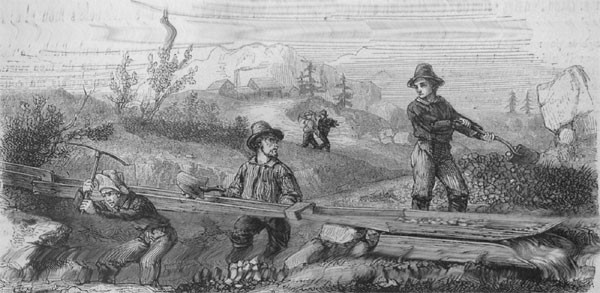 Improvements were soon made to the process of panning for gold. First, the rocker was developed, an oblong box mounted on rockers and higher at one end. Groups of three men usually worked together to pass dirt through a sieve, collecting the gold and gold dust that remained trapped behind the cleats nailed to the bottom. This method was easier than panning, as men could exchange jobs. Also, they were able to process much more dirt in a day, thus increasing the amount of gold found.
However, since it required at least three men, it was necessary for miners to find people they were willing to share with. The long tom was an improvement on the rocker, and usually required 6 to 8 men. This was the start of developments that would move mining away from individual miners, and into the control of large corporations.