World War II Homefront Era: 1940s: Internment of 120,000 Persons of Japanese Ancestry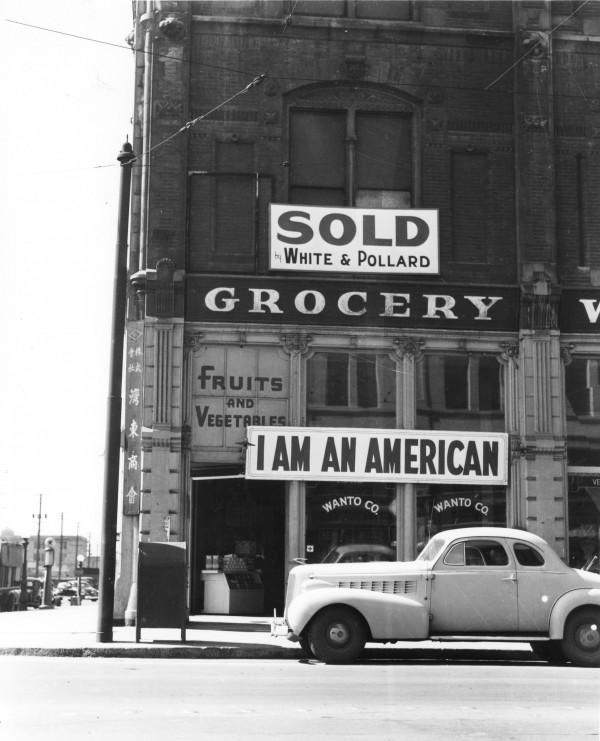 This sign appeared on December 8, 1941, one day after Pearl Harbor, outside of an Oakland grocery story owned by a graduate of the University of California. In a telegram sent to President Franklin D. Roosevelt on December 7, 1941, the Japanese American Citizens League had expressed the same sentiment not 24 hours earlier:
"IN THIS SOLEMN HOUR WE PLEDGE OUR FULLEST COOPERATION TO YOU, MR. PRESIDENT, AND TO OUR COUNTRY. THERE CANNOT BE ANY QUESTION.THERE MUST BE NO DOUBT. WE, IN OUR HEARTS, ARE AMERICANS - LOYAL TO AMERICA. WE MUST PROVE THAT TO ALL OF YOU."
Expressing sentiments contrary to these patriotic declarations, Congressman John Rankin wrote into the Congressional Record, Feb.19, 1942, "I'm for catching every Japanese in America, Alaska, and Hawaii now and putting them in concentration camps … Damn them! Let's get rid of them now!"