Unforgettable Change: 1960s: Protest Marches Grow Into The Antiwar Movement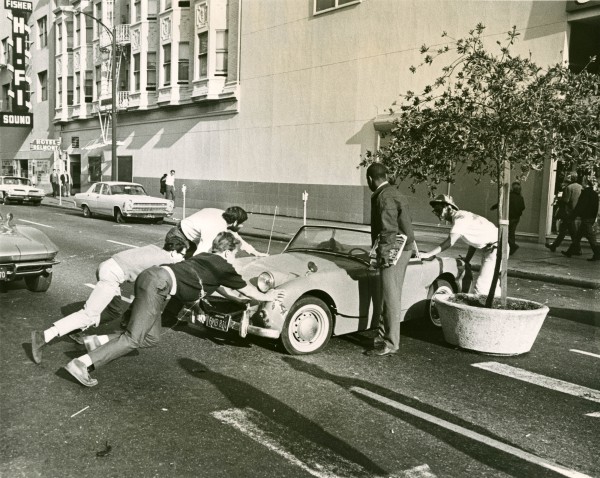 Anti-war strategists across the country declared a new slogan in the fall of 1967: "From protest to resistance." According to Todd Gitlin, in The Sixties: Years of Hope, Days of Rage, the planners for a Stop the Draft Week in October 1967 took their cue from The Black Panthers for Self-Defense and SNCC organizers to "break through their self-enclosure by raising their stakes." They intended to "shut down the downtown Oakland building to which potential inductees were bused from all of Northern California."
On the first day, the protesters performed their ritual sit-in and 124 were arrested, including Joan Baez. On the second day, now called "Bloody Tuesday," between 4,000 and 10,000 people took to the streets, confronted by 2,000 Oakland police. As Gitlin tells it, "From time to time, a metallic blare came from a police bullhorn: 'In the name of the people of the state of California…' 'WE ARE THE PEOPLE!' came the immediate roar. We looked for signs of popular approval, and noted that black onlookers seemed friendly."