Depression Era: 1930s: Education: Locally Decided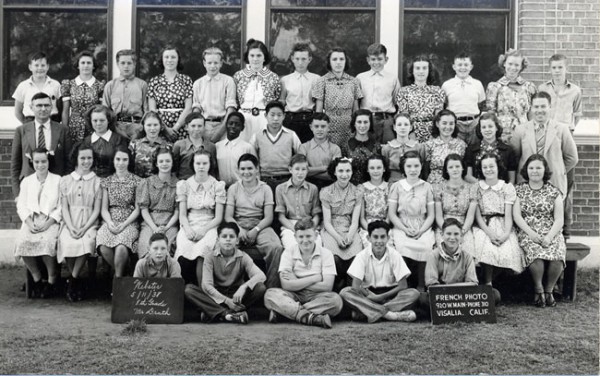 Current Webster School students might be surprised to see this photograph of Webster School's 1938 8th grade class. The sole Black student and the sole Asian student sit next to each other in the center of a group of white students. In contrast, Webster School's current student population is 50% Black and 40% Latino.
Such dramatic demographic shifts in Oakland's neighborhoods started during World War II. Typical of schools in similar East Oakland "flatland" locations, Webster School's Academic Performance Index rating is the lowest possible, showing the continued impact of low economic and social status on educational opportunity in Oakland.