The Reagan Years: 1980s: Apex of Black Political Power in the Age of Reagan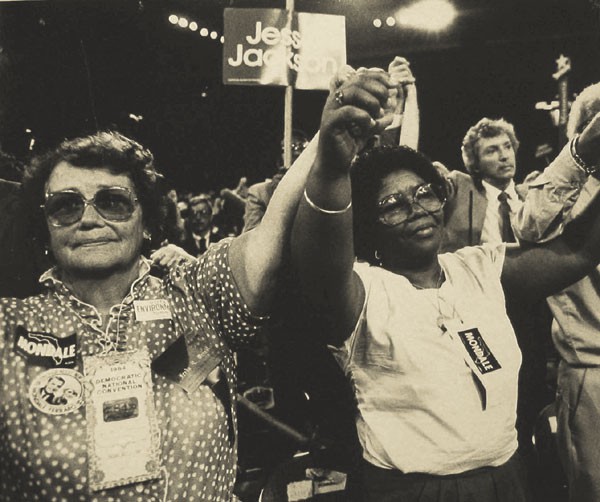 In this photo, delegates to the 1984 Democratic Convention at San Francisco's Moscone Center stand and cheer Reverand Jesse Jackson's prime-time keynote address, considered by many to be the highlight of his career. Jackson, civil rights activist and executive director of the Chicago-based Operation PUSH, had registered one million new voters between 1983 and 1984, vowing to build a "rainbow coalition" of disenfranchised, multiethnic citizens working for social justice.
Winning 3.5 million votes in primaries across the U.S.-and 20 percent of California's primary voters-Jackson came in third, behind vice president Walter Mondale and Colorado Senator Gary Hart. His voter- registration efforts helped the Democratic Party regain control of the Senate in 1986.
Internet links