Homogenization, Protests & Outright Rebellion: 1950s: Coach Powles's Athletes Find Success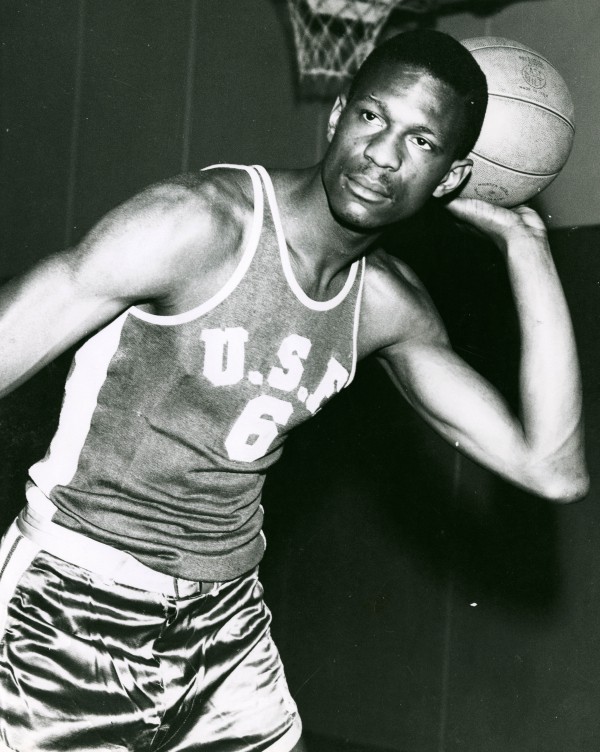 Basketball star Bill Russell is seen in an April, 1956 newspaper photo announcing his selection to the Look Magazine All-America team. Russell that year led the University of San Francisco to a then record 55 straight victories and a second consecutive NCAA championship.
He won an Olympic Gold Medal and enjoyed a Hall of Fame pro career with the Boston Celtics, leading them to 11 championships in 13 seasons. In 1967, he became the first African American head coach in NBA history and coached the Celtics to the 1968 and 1969 championships. Russell was a 12-time All-Star and five-time league Most Valuable Player. He was the first African American player elected to the Hall of Fame.