Depression Era: 1930s: Racial Status Quo, Mostly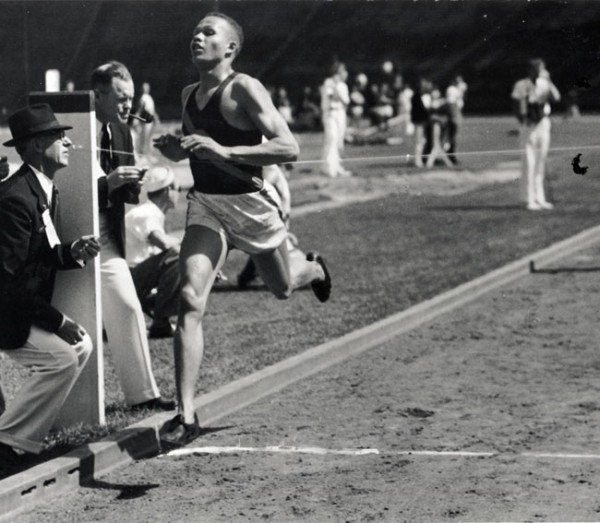 Oakland native Archie Williams is shown here just as he crosses the finish line of an unidentified race. His 400-meter times set a world record and won him an Olympic gold medal in 1936 at the age of 21, although a serious leg injury ended his running career shortly thereafter.
Archie Williams' participation as part of an integrated Olympics team continued the U.S. policy of only superficial response to the concerns of black Americans. The United States showed a face of racial equality to the world, while the reality was that in a large part of America segregation was law.