Unforgettable Change: 1960s: Civil Rights Marches Against Hiring Practices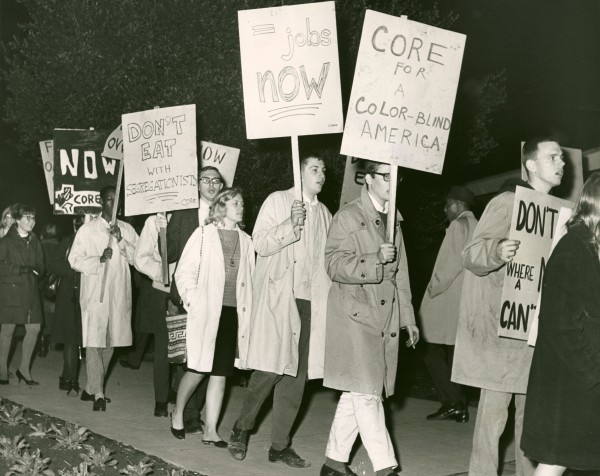 Racism took many forms in the Bay Area during the 1960s. One persistent problem was job discrimination by local businesses. Few entrepreneurs would hire minority employees and local employment agencies often accepted white only job listings and refused to place black employees with white owned businesses.
Beginning in 1964, students from the University of California, Berkeley organized a chapter of CORE (Congress On Racial Equality). Working with other likeminded organizations, they began protesting outside Bay Area businesses, like the Sea Wolf Restaurant in Oakland, demanding that more blacks be hired. They used non-violent protests like that pictured to force companies to negotiate.